LIFE WILL NEVER BE THE SAME AGAIN …
WE INVITE YOU TO MAKE A DECISION NOW THAT WILL TRANSFORM YOUR LIFE FOREVER.
At Joseph Riggio International we design Personal and Professional Development programs for individuals and organizations intended to develop mastery in the lives of those who participate in them.
THE POWER OF THE LEARNING BY BEING℠ PROCESS
"You remember little of what you hear … some of what you see …much of what you do … and all of who you are." – Joseph Riggio
Experience world-class, breakthrough experience with the powerful ontological training process Dr. Riggio designed called, "Learning By Being."
Rather than learning by hearing or seeing, or even the much more powerful "learning by doing" … all of Joseph's programs are designed to install the experience of being what you're learning directly.
Originally Joseph developed the "Learning By Being" process for people in the MythoSelf™ Process Professional Training program. This is the model he began creating in the early 1990s. Since then he has delivered MythoSelf training programs in North and South America, Europe and Asia, training hundreds of people to access themselves at their best and to operate from a "Ready State"where they are using their own unique Blueprint for Success.
Beyond accessing a powerful learning state as your starting point, "wholeform learning" – i.e.: immersing you in a complete learning experience, similar to how you learned to walk and talk, that transcends traditional step-by-step instruction – truly separates the Learning By Being training model and methodology from ordinary education and training models and methodologies that are probably most familiar to you.
When you experience wholeform learning you'll realize immediately this is unlike any other education or training experience you've every had before, and at the same time it will feel completely familiar to you … because this is the way every child learns to talk and walk.
Once you've experienced it, you'll ultimately come to realize this is the way you learned to develop unconscious mastery whenever and where ever you've had it before in your life.
Wholeform learning is the essence of developing mastery … there is no other way, period.
While you may initially be uncomfortable with a wholeform learning approach you will soon come to prefer it to any other way of getting new knowledge and skills for yourself. That's because it's designed to work along the natural lines every human has an evolutionarily ability built into them as a lifelong learner capable of unlimited personal and professional development.
The wholeform approach of the Learning By Being methodology is simple … to ensure you leave with the mastery you desire before the program you attend is complete.
Learning By Being training programs always includes access to these powerful steps in the process:
An Immersion Experience: Your first step is to experience a live Learning By Being event. These events are designed to create massive momentum by helping you identify with absolute precision what it is you really want, giving you the proven tools and strategies to help you follow through, and then discovering how to permanently break through any barriers that may be holding you back.
Results Coaching: After experiencing the power of a live event, to keep the momentum going, especially when the demands, distractions and frustrations of life begin to vie for your focus, you must implement a fail-safe system to ensure that you follow through long-term. To do this, each of our programs includes the opportunity to work with a highly skilled coach—a certified professional with over 250 hours of specified training—to give you the individualized attention you need to clarify your plan and stay absolutely focused on your target,
Daily Momentum: Each of our live events also includes one of my cornerstone audio or video programs to continue your progress. In each program, Joseph personally coaches you and passionately entertains you as you take daily action to implement the proven strategies and tools for achieving the results you want and deserve.
Every program designed on the basis of the powerful Learning By Being methodology also covers these seven aspects required for developing deep personal and professional mastery:
SELF AWARENESS:
The state of being when your conscious participation becomes active and mindful
SITUATIONAL AWARENESS:
Remaining present, paying attention and knowing what is going on around you
SENSORY ACUITY;
Attending to changes in sight, sound, touch, smell, taste, balance & proprioception
STATE CONTROL:
The ability to choose and organize your cognitive-emotional experience, i.e.: your state
STRATEGIC THINKING
The integration of analysis and synthesis applied to high quality decision making
BEHAVIORAL FLEXIBILITY
Adapting the action you take to create your intended outcomes
COMMUNICATION PERFORMANCE
Engaging and collaborating creatively, strategically and skillfully with others to produce mutually rewarding outcome
Personal Development, Transformational Change & Performance Improvement Programs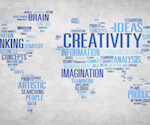 If you're seeking a powerful first stride, experience Foolish Wisdom℠, our cornerstone 1-day personal development program—and get that jumpstart you need to make the massive progress you desire.
If you want to dive a bit deeper into more profound personal transformation register for the entire Performance Design℠ weekend and add an extra day of amazing personal change work onto the Foolish Wisdom program, limited to an exclusive group of just eight people.
Or, if you are truly committed to achieving the best of which human beings are capable, meet the challenge of MythoSelf Professional Training, or join Joseph in his ultimate personal/professional development year-long coaching and mentoring program … Unconventional Advice Sapphire℠.
[Back to the top of the page.]
---
Professional & Leadership Development Programs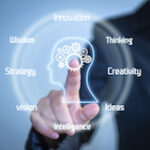 Maybe you are a business owner who wants to strengthen your position by jumping into a Leadership Performance Design℠ workshop or joining Dr. Riggio in one of his coaching or mentoring programs, and learn the strategic tactics you need to deploy at this specific time in your industry, business, and in the global economy.
Or, maybe you're responsible for leading others and you want to learn the ultimate skills for creating lasting change as a leader in your business or organization, put yourself on the line with our private retreat for business owners, entrepreneurs and executives, L3 | Leadership Learning Laboratory℠.