Coaching On Steroids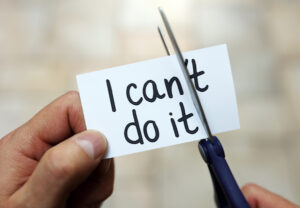 You have something that's important to you … and you want to see it happen now.
That's what "Private Work™" with Dr. Joseph Riggio is all about!!!
Okay … let's get a little more specific shall we?
Twenty three years ago, in 1993, I was still charging $75/hour for coaching and struggling to get clients, and I remember thinking "If I could only earn $50,000/year doing this work I'd be thrilled."

In 1994 I charged $600 for a single session for the first time, which seemed outrageous to me, but I was book solid!
By 1995 I had a contract for international training with a multi-national corporation that wound up being worth millions of dollars to me, and my fee for a single session of doing "private work" had gone up to $2500 for a 2-hour session. 
Today I typically have six figures worth of work in my calendar before the new year begins … 
Something had changed for me … and to put it mildly, it was dramatic!
What changed was that I experienced something called "Private Work™" with my mentor Roye Fraser …
And now you can have that experience yourself … and watch your world change too!
What Exactly Is Private Work™?
It all begins with whatever you desire to be true for you right now.
Maybe there's something going on in your life that stops or limits you from having the life you want and know you deserve …
Or, you may have something that you want to accomplish or achieve that's been elusive for you and now your ready to make it happen …
Possibly you're already on track, but you know that you can be moving faster or going further … and your time is now!
Private Work™ makes any or all of this possible for you …
Private Work™ is about experiencing a breakthrough that's transformational!
Schedule a Complimentary Exploration Call Now:
A Recent Example of Private Work™:
Recently I worked with a client who wasn't really sure what was stopping him, but he felt like the brakes were on and instead of gliding effortlessly he was dragging himself forward.
We talked a bit and it became clear that there were at least two issues that he wanted to change for himself … his intimate personal relationship with his partner and his small business.
At first he shared with me all the typical tactical stuff that folks think they have to address in their life to change things … how much time he was spending with his partner, the quality of that time and what they were and weren't doing together … his feeling of wanting to be motivated by his work, the sense that he wasn't giving enough energy to growing his business … all the obvious things that he thought he should be putting attention on with the intention of changing them.
Then we talked a bit about strategy … what he thought he wanted and how he thought he might get there, and what it take for him to do that for himself. He shared with me what had been happening for him for the past year or so, the things he'd been doing, how things had worked out as well as how things hadn't. The more he spoke the more obvious it was how confusing and overwhelming all this had become for him … and the worst thing of all is that he didn't see a clear way out of any of it.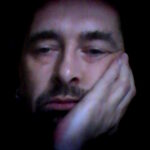 By the end of that part of our conversation he was a little exhausted by it all … and we'd been talking for less than an hour!
Then we began …
You see most people come to Private Work™ after they've tossed and turned around whatever's been troubling them and I usually give them little time to tell their story and catch me up to where they are, as they see it.
The thing I learned when I was in the same kind of place in my life myself was that what's happening on the surface is only a fragment of what's really going on much deeper.
My First Time …
There wasn't a thing different about me with regard to my knowledge, my skills or my experience between the day I was charging $75/hour and the day I started charging $600.
In fact, there wasn't anything different that made difference with regard to the tactics or the strategy I was using between then and when I began charging $2500, or when I began working with multi-national corporate clients who flew me around the world to work with their top producers and executives.
BUT … there was a great difference in how I thought about myself, and as a result how I saw the world and the way I made decisions about what I could do and what to be doing!
That's what I got from the Private Work™ I did with Roye … that the big changes come when you shift from the inside-out and stop trying to change your life by what you change on the outside, while you remain the same on the inside.
It's so obvious now …
At the time though, before I worked with Roye, I had no idea that what I needed was to make an internal shift. In fact if you had asked me then I would have said it was all hoochey-goochey nonsense to think that I could sit down with someone, have a conversation with someone, and everything that wasn't really working for me would suddenly shift … but, that's actually how it happened.
The thing was I trusted Roye so I was willing to take the gamble that it would work for me … though it was more like a leap of faith into what seemed like a bottomless chasm at the time.
Back then I was making about $2000/month trying to start up my consulting business. When I talked with Roye about doing a piece of Private Work™ with him, he said he could do it and that he would charge me $4000 for it … about two months of income for me!
I just about felt my knees buckle and the blood drain down to my toes when he gave me that number, but I swallowed hard, and said "Okay, when can we do it."
We made a date, I drove up to where he was living and working from at the time … about a 150 mile drive, each way for me … and we sat down for about an hour and a half just talking, or so it seemed. Then we went across the way from his office and had a cup of coffee together and chatted a little more. After about three hours in total he said we were done and I should go back home, think about our conversation and call him in the next couple of days. I was floored because it sure didn't seem like we were done to me.
That night I remember feeling a little extra tired, but I passed it off to driving 300 miles that day, plus the anxiety of just having spent two month's income for a three hour "chat" with Roye.
I woke up and nothing was particularly different that next day, and the day after that too.
On the third day I realized I had been working more than usual, but I hadn't noticed it at all, and I decided to give Roye a call.
He picked up and we spoke. He asked me, "What have you noticed?" and I responded, "Not too much, just that I may be working a little more effortlessly than usual."
The Big Shift
Roye then asked me if I remembered what I had said I wanted when I had come to work with him a few days earlier, and I said, "Yes … I wanted to be able to grow my business substantially and feel confident about creating a $50,000/year income doing this work."
He asked, "So how do you feel about that now?" I thought about it and it seemed like it was ridiculous. I said, "Well it seems ridiculous … I'm already earning about $25,000 and I haven't been very busy at all actually, so $50,000 is just too low, it's not worth putting any attention on it."
He said, "Tell me more." I responded, "Well there's no reason I couldn't be working with clients at least ten hours a week, and that would mean I'd be earning $750 just doing that, and my training groups were already earning me about $20,000/year so that means I should be at $50,000 already." "Good." he said, and continued, "But what if you were charging $600/session instead of $75 per hour and doing two hour sessions with clients twice a week at least?"
I kind of felt a shock go through me, and it felt strange that it made so much sense and was so obvious … yet I knew I wouldn't have felt like this before I worked with Roye, and that's when I knew something had changed.
I immediately changed my rate to $600/2-hour session for any new clients. Within a month I was working with at least six new clients a month at my new rate for Private Work™. That meant I was making at least $3600/month or $43,000/year doing Private Work, and that plus my training work put me at over $60,000/year. I had made my goal in that first year, without changing anything other than my opinion about what I should be charging … plus the sense of confidence I generated when I spoke with clients about working with them.
By the end of that first year after meeting with Roye that one time I limited my Private Work™session to ten a month, and I had added another training group to my schedule that I was making $35,000 with for the year-long program I had initiated. I was now set to earn $100,000 for the year, twice what I had thought would thrill me when I decided to take the leap of faith book a session with Roye.
Within twelve months I had made contact with my new international client, and I began working doing consulting and training for them at the rate of $8000/day, plus expenses … and we agreed that anytime I was hired to travel overseas the minimum assignment would be three days, although within a short time that became five days, so I was now earning $40,000/week! 
That's a big change from struggling to book clients for $75/hour for sure.

Closing The Loop
So, back to the story …
The very first thing I did with my client was establish an "Excitatory Bias" … a way of being in the world where you sort for possibilities, literally scanning your life for what's possible.
This is dramatically different than solving problems. It was one of the very basic things I learned in my apprenticeship with Roye … and it's where I always begin whatever work I'm doing with clients regardless of the intention or outcome we set.
Go To Where The Problem Is NOT!
When my client got that the way he was thinking about what he wanted was itself a limitation, and that rather than trying to make his relationship better or grow his business he just needed to learn to notice for when the opportunities for those things to happen with literally no additional effort on his part were present … just about everything changed for him.
Rather than worrying about what he didn't yet know or couldn't yet do … he simply began putting his attention on what was right in front of him in ways he had missed before we began working together.
It wasn't some big enormous effort, or even something he had to work at day in and day out to make happen … instead he realized that he had been limiting himself in ways that were unnecessary and just stopped to begin to allow himself to have the kind of life he wanted to be living.
The really significant thing was that it literally took no time at all. Once he got that he could let go of what stopped him from noticing what he could be doing that was immediately present, and then shifting from thinking about it or analyzing it to doing it, he was living beyond the problem state he had felt stuck in before we started working together. He was on his way …
Back To Basics …
The Essential Recipe For Doing Private Work™
The way I get there with you … to experiencing the "Excitatory Bias" for yourself … is by helping you figure out how you are in your body … how it feels to you and what you're doing when you are accessing a positive state and sorting for possibility, and how you are when you are accessing an negative state and sorting for limitations.
This is where it gets interesting too … because you'll get almost immediately how to shift how you feel and what you're doing to begin sorting for possibilities on demand … and you'll get this the first time we work together.
Then the choice is yours to keep … whenever you want or need to shift your state you'll know exactly what to do.
From there we'll begin reassessing what you really want … not how to figure out or fix the problems you're facing, but what you really want when you think about your life without problems.
We'll then begin layering in the attitude and skills you need to succeed, literally shifting your fundamental patterns of perception, decision-making and behavior to design a new way of creating successes in your life.
So What About You?
When you need or want to make a change in your life … and your ready to find out more, that's how it begins for you.
Private Work™ is different from anything you've likely encountered that's been labeled "change work" or "transformation" … and utterly unlike both "therapy" and "coaching" as they are normally practiced too.
First of all the relationship will be remarkably transparent. This won't be a one way dialogue, with you doing all the work, while I silently nod in approval or subtly frown to let you know I disapprove.
Instead, as you can see, I'm open to sharing my own story with you so you can avoid the pitfalls and traps that I've already fallen into … and, fortunately escaped from with the lessons learned there intact.
We'll begin by agreeing not to bullshit one another, overtly or covertly … explicitly or implicitly.
The experience will be more conversational than you've probably experienced in talking with just about anyone, except maybe you very closest friends or family. This will be the first thing you notice that will let you know that this is indeed different from all that other stuff you might have experienced.
Yet, there will be moments when the entire conversation shifts as well, and it won't be so subtle either. You'll know that I'm making an important point with you … because I'll tell you outright and you'll feel it too.
These will be the pivotal moments … and the can't be manufactured, we need to discover them together.
In our "casual" conversations something will emerge and that will be the fulcrum that we need for transformation to happen.
My job is to notice those moments, even when they are fleeting or ephemeral … and without false modesty, I'm damn good at my job.
That's the moment where things between us will begin to change, where I'll both challenge and support you in what you want for yourself … how you want your life to be and the transformation you need have happen for it to be that way for you.
When we get here, and it usually doesn't take too long … typically an hour or two at the most … what follows will happen very rapidly, maybe too rapidly for you to follow in an ordinary way that your used to using to think about things.
At this point, when the conversation turns, I'll begin pointing out to you what you're doing that is largely unconscious for you … out of mind and awareness.
This is the point of the fulcrum …
I will make you aware of how you are using your body in the specific moments when you are accessing critical states with a precision you may be totally unfamiliar with … almost down to the micro-muscular movements that are wedded into your deepest neuro-cognitive responses, i.e.: how you think at the level of your deep brain processing.
Almost invariably as you begin putting your attention on these deep brain processes you'll begin experiencing an awareness of your life story that's been elusive or hidden … you'll begin to realize who you really are when you are experiencing life without limitation.
This new found awareness is the lever you'll grab hold of to shift your position in the world and experience the transformation we agreed to make happen together.
I'll make sure you get "IT" … the way you are "like this" and how to access this experience on your own, without needing to depend on me.
We'll work together to insure that you are fully aware of the distinctions that come up for you when you are "like this" … accessing the Excitatory Bias and sorting for possibly, instead of limitation.
You'll feel yourself beginning to think differently and about different things … beginning to notice opportunities and desires that were at best only vague and dreamy thoughts in the past, but have probably been in the recesses of your mind for as long as you've had a memory.
Then continuing together, we'll peel back the layers of your life story … NOT going backwards into your past … BUT forward into your future!
We will begin integrating this way of being … "like this" … into a way of operating that will become the baseline for you from now onwards. You'll experience the mechanism of high quality, high functioning perception, sense-making, decision-making and behavioral response as an integrated, unbroken wholeform.
This is what we'll be aiming for … and I'll make sure you recognize it when we get there … and once you have you'll never forget what it's like again!
This is what Private Work™ is like … and it begins with a simple phone call to discuss the options about what's right for you.
Finally … First Steps
Because Private Work™ is so personal there's really no one way to approach it actually … we'll be customizing it depending on where you are and what you need.
It might be that we agree to a single session intervention, in person or remotely by telephone or via Skype or my private Internet video chat room.
Maybe it will be that you recognize you don't just want a nudge or a bump … you want more support and guidance over a longer time that we'll agree to spend together, again either in person or remotely, or some combination of the two.
You could even decide you're not quite ready to jump in the deep end and want to experience the experience of Private Work™ in one of the one or two day Foolish Wisdom™ programs I run.
Foolish Wisdom™ is where I do Private Work™ in a group setting … still highly personalized, but with the support and input of a group of like-minded folks seeking to make changes in their lives as well. You can even decide to experience Foolish Wisdom™ from the "fly on the wall" position in one of my simulcasts.
(If you're on my Riggio's Rant's e-list you'll get notified when this is available for you to register for and participate in via the Internet, and all the other special VIP offers that I only share with members of my e-list.)
The options are almost endless about how we can combine what we need to do to get you to where you need and want to be … but it all starts when you reach out and set up a complimentary call with me to begin …
Private Work™ GETTING STARTED:
Schedule a Complimentary Exploration Call Now: