We focus five tailored offering areas to serve you where you are in your business or your life right now.
A Little History Lesson: How We Got To Our Five Essential Offering Areas …
Today we offer services in five essential areas … what might be Joseph's most unique and favorite personal service to provide, Strategic Sparring, and also our more traditional services that include: Consulting, Training, Coaching & Mentoring, and Critical Intervention.
However, we didn't begin offering all these services, but began offering them as our clients requested our input in different areas and in different ways, and as our experience and expertise grew.
ABTI | Joseph Riggio International was founded in 1990 as Applied Behavioral Technologies, Inc. with the intention of designing and delivering bespoke NLP based training programs and working with individual clients using NLP based interventions.
Over the course of the last 27 years we've expanded our offerings while remaining deeply committed to our original roots of designing and delivering world-class training.
Our training offerings have extended well beyond the limits of the NLP model and includes content from the cutting edge of neuro-cognitive and metacognitive research, as well as unique transformational performance material developed by Dr. Joseph Riggio.
Today we continue expanding the quality and depth of our offerings building on development in current neuro-cognitive research and Joseph's original research in developmental and embodied neuro-cognitive modeling.
Joseph is renowned for his creativity and work on integrating body-based and language-based transformational performance modeling into generative applications. Much of the new neuro-cognitive material Joseph's has been developing has now been integrated into the MythoSelf Process and SomaSemantics models he originally developed beginning in the early 1990s.
Based on these models Joseph has designed and delivered training programs for audiences around the world comprised of executives, entrepreneurs and business owners wanting state-of-the-art training, consulting and coaching to grow their business success, as well as private individuals seeking personal development to improve their relationships and their lives.
The full range from ABTI | Joseph Riggio International now includes offerings in Strategic Sparring, Consulting, Training, Coaching & Mentoring, and Critical Intervention.  with short descriptions and links to more information below.
(If you're really curious about our history you can find out more here: Meet Joseph)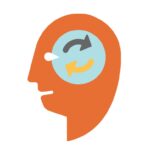 In some ways Strategic Sparring is the most personal thing that Joseph does, as it's completely organized around you and where you are at in this particular moment in time, as well as seeking to assist you in developing greater independence, autonomy and mastery through time.
Strategic Sparring is about providing you with input as you need and want it … and there are multiple ways to arrange this from a personal visit and consultation … or telephone or Skype calls with or without video … to an ongoing text based relationship via Skype, texting and/or email … or any combination of the above. As you can see … Strategic Sparring can be very tailored to your needs and desires.
Specifically, Strategic Sparring is like personal consulting on an individual basis, with a twist … Intense Intentional Provocation.
The outcomes range from resolving a particular strategic or tactical issue that your facing right now, like how do I negotiate this deal with my hostile client or how do I come to better terms with my spouse around this disagreement we've had … or something more strategic like how do I structure my business to achieve these goals in the next twelve months or how do I hire the right talent to grow my business or team in the proper way … or maybe it's about how to develop deep mastery as a leader, sale professional, coach or consultant.
We might want to whittle down what makes Joseph's approach to what he calls "Strategic Sparring" so special, unique and effective to just one thing and if we did we might say it's the  "Penetrating Attentive Care"that comes from attending to and listening deeply to what is said and what is not being said … but, really it's more than that … it's contained in Joseph's ability to be simultaneously intensely provocative, insightful, intentional and remarkably attentive and caring to what you need and want as the outcome from your time together … and it's this mix that makes the magic in working with Joseph as your personal advisor happen.
In addition to be a Master NLP Trainer, Coach & Consultant, as well as a Master Hypnotist and the Architect & Designer of the MythoSelf Process and SomaSemantics models, Joseph is also deeply skilled in the art of being highly intentional … i.e.: acting with the end in mind. When he brings this skill to bear in his interactions with you something truly special emerges between you … you'll begin to notice the world in ways you hadn't before and more than that solutions that hadn't been available to you will suddenly seem to appear as if by whole cloth, complete and fully formed without any sense of effort or struggle on your part.
INTENSITY: This "magic" happens in part because of Joseph's ability to "hold your feet to the fire" as they say, meaning he'll "maintain the container" that is a sense of faith and belief in you and your abilities that keeps you on track, committed and accountable for creating the outcomes you say you most want for yourself even when you lose faith or stop believing in yourself. He's uniquely skilled in getting to the core, rooting out what limits you and to helping you get out of your own way, so you truly launch and begin creating freely. This process won't always be comfortable, but comfort's not the point and you will unfailingly know you're in competent hands when you're working with Joseph and that he will provide a safe space to explore what you might be unable or unwilling to recognize on your own.

PROVOCATION: In the process of Strategic Sparring you'll uncover deep truths about yourself and what's going in because Joseph will directly and adroitly confront your beliefs around where you've been, where you are and where you're going, this is the "provocation" piece we've mentioned … and frankly very few are as competent at provoking a response in people as Joseph. But his uniqueness is in the fact that you will never question who he doing the provocation for or why, because it will be obvious to you that you are at the center of his attention at all times, even when that attention is uncomfortably obvious.

INSIGHTFUL: See beyond the obvious is what being insightful is all about. Regardless of what's happening on the surface with you Joseph will seek to reveal the currents that are flowing and sometimes rushing in a torrent just below the surface, and he'll help you follow them all the way down to the depths of what's really going on for you … and what's motivating you to keep going as well as what's limiting you from taking action now. What makes this aspect of working with Joseph so powerful is that he's not aiming for or stopping at understanding with you … he'll insist you take the insight that becomes apparent all the way to action … and that's where you begin creating the outcomes you desire, well past what understanding alone can ever hope to offer.

INTENTIONAL: We've already said that Joseph is a master at the art of being intentional. What he means when he speaks of being intentional is both focusing on the outcome, i.e.: keeping the end in mind … and also simultaneously noticing for what he calls "Signals in the System," the small whispers, hints and the tingling intuitions that are just at the very edge of perception. This kind of intentionality is the quality he'll be using when he's working with you and working with you to develop for yourself as well. This quality shows up as a kind of precognitive awareness, a kind of ability to see what isn't quite yet present … but will be soon, and that most will miss until it's too late. Yet, when you're acting with intentionality you'll be noticing what you need to be doing and begin doing it as effortlessly as it is to  brush your teeth or tie your shoes. Acting with intentionality is the doorway to "unconscious competence" and mastery.

ATTENTIVE & CARING: All of the skills in the world are always going to be less effective when they are applied callously, but when attention and care are brought to bear as well something indescribable happens … you will begin to experience a new level of vitality and creativity that exceeds what you might have expected or even hoped for when you decided to seek out getting some input and help. Even when Joseph is being his most provocative and demanding you'll feel it … i.e.: he's totally focused on you and he cares about why you're both there doing this thing together. Of course he'll be insisting that you care at least as much as he does about the outcome, but you can count on him to be there all the way from the beginning to the end, and at each step he'll be beside you neither too far ahead or too far behind and never remote, absent or far afield from you. Joseph might just say that this one thing alone makes all the difference. Just being held in this kind of focused, respective, attentive and caring way has a transformative effect that alone may be enough for you to realize what you need to succeed beyond your wildest dreams.

When you're ready … whatever you're facing … let's talk … set up a Complimentary Consultation with Joseph or schedule time with Joseph by the minute at Clarity.fm.

ABTI | Joseph Riggio International has been offering consulting services since we opened the doors of the company in 1990, and we continue to offer consulting services to select clients globally upon request.

Our first consulting project was designed around analyzing and developing world-class sales training for a multi-national corporate client who needed to develop models for selling high-ticket, intangible services in a very competitive market. This project wound up extending our relationship with them over almost twenty years, and led to additional projects including designing complete Corporate University training programs.

Since that early project we have completed successful consulting projects for many other clients around the world that have been focused on professional performance from designing other complex, bespoke training programs that either we have delivered or assisted our clients in finding suitable training partners … to deep analysis regarding performance issues in senior leadership settings and creating solutions to resolve the underlying issues we discovered in our analysis.

Our consulting projects are limited in both scope and quantity, although we remain available to assist in the areas we we have deep expertise … primarily in the area of human performance as a function of behavior and communication. Part of the work we most often do is in the area of facilitation to assist our clients develop elite high-performance, highly functioning teams that are extraordinarily collaborative and deliver outstanding results.

To discuss your consulting needs CONTACT US for a free initial conversation to discuss your unique situation and outcomes.

Training is our life blood so to speak … it's where most of the work we do begins and where we develop most of the way we approach everything else we offer.

Our training programs are truly varied and range from short two hour webcasts that you can attend from anywhere in the world via an Internet browser to year-long certification trainings in the MythoSelf Process model developed by Dr. Joseph Riggio.

Some examples of the kind of training programs that Joseph has designed and delivered internationally include:

MythoSelf Process Certification Training
Sales & Leadership Training
Coaching & Consulting Skills
Communication & Relationship Building
Personal Development & Performance Improvement
Career & Business Growth Oriented Training Programs

In addition we record most of what we do in our training programs and offer access to these recording to those who attend the programs live or via simulcast access, and also make the recordings available as free-standing content on our training platform that you can access here: PROGRAMS

If you're interested in finding out about upcoming training programs we'll be offering join our mailing list, "Riggio's Rants" where Joseph announces all the upcoming training programs that are scheduled …

What can we say? Despite the more recent fad of coaching becoming a buzz word in the areas of both personal and professional development, it's been a mainstay of our offerings for over twenty-five years.

Our coaching offerings were initially limited to two areas of expertise … Executive Coaching for professionals working within our corporate client organizations and Mentoring/Supervision for individuals who participated in MythoSelf Process Certification Training … since those early years though we have added some more depth to our coaching offerings.

We now view coaching in a very specific way …

While continuing to offer coaching to both of our original target groups, executive coaching for professionals and mentoring/supervision for MythoSelf Process Certification trainees, we view coaching as a powerful way to move towards mastery for anyone who's committed to getting there with some help from a trusted and knowledgeable expert. In this regard we are somewhat unique in our approach to coaching …

Rather than follow the crowd of coaches who operate based on the premise that their primary function is to provide their clients with a sounding board using a solely Socratic approach of asking questions to refine their clients thinking and reveal their inner resources maintaining a respectful professional distance regarding revealing themselves in the relationship with their clients, we take a much more aggressive and intense approach to coaching and mentoring.

We come to you as experts with deep knowledge and expertise to share … and we share it willingly and abundantly.

In addition to exploring and discovering where you are in the moment and what internal resources you already have available to you, we are ready, able and willing to guide you to developing additional resources, knowledge and expertise you don't currently possess or have access to yourself.

We will share with you our personal story if that is helpful, as well as introducing you to additional resources, including our personal contacts where that is appropriate and useful for you.

Our approach is actually rather simple … we begin with "What's Working" for you right now … we refer to this as "going to where the problem is NOT."

Once we've established a positive framework and a strong positive orientation to the outcomes you desire we'll explore what it will take to get to where you are aiming yourself and identify the resources you will need to make that happen. From there we'll keep the focus on creating and maintaining momentum, which we consider to be much more essential and powerful than motivation.

There are a few ways we provide coaching and mentoring …

MythoSelf Process Based One-to-One Coaching & Mentoring
BDP | Breakfast Discovery Process & Foolish Wisdom – Group Coaching
Sapphire Group Coaching & Mentoring for Professionals

All of our one-to-one coaching begins with a private, complimentary phone call go to our COACHING page to read a bit more about the specifics including our fees and to arrange a first call now, or to arrange a BDP | Breakfast Discovery Process session.

If you're interested in more information about group mentoring go here:
Sapphire Group Coaching & Mentoring for Professionals.

Let's keep this simple … you need and want to make a significant change and it's critical that you do it now … that's what intervention is about and how it's unique from everything else.

Joseph began his private practice providing interventions for clients that had immediate and critical needs they wanted to address in the most direct and potent way possible.

A vast majority of the time Joseph's interventions are single session interactions lasting from about 2 hours to 2 days in length depending on your situation and the complexity of your needs.

In almost all cases Joseph will provide you with direct access to him for a period after the intervention has been provided so that anything that comes up related to it can be addressed and dealt with in an efficient and effective way. You will have unlimited access to him via telephone, email and/or text during the follow-up period and he'll encourage you to use it as necessary to close the loop from where you are to where you need and want to be.

Like one-to-one coaching interventions begin with a complimentary intake call … schedule a call now:
Critical Intervention